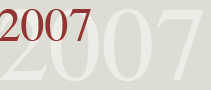 2007
OCTOBER
ATLAS celebrates the installation of the last of the 'big wheels', its end-cap muon chambers.
The end-caps of the ATLAS muon spectrometer are formed from eight 'big wheels', each measuring 25 metres in diameter and weighing between 40 and 50 tonnes.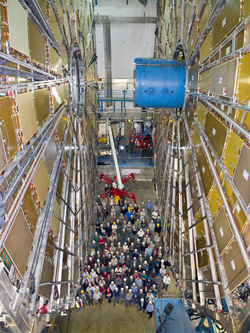 OCTOBER
A remote operations centre for the LHC and CMS, located at the American laboratory Fermilab, is inaugurated online from the CMS cavern.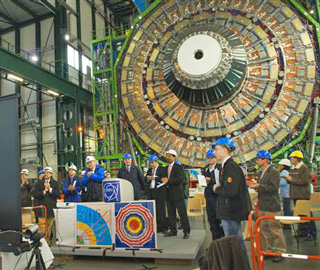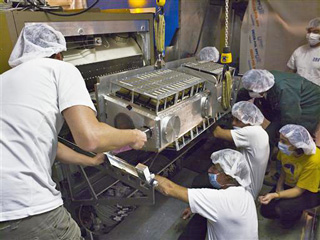 OCTOBER
The VELO tracker, the most fragile detector of LHCb, is successfully installed in the heart of the experiment.