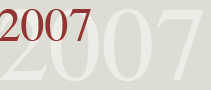 2007
JUNE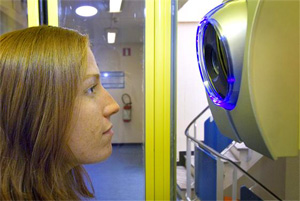 JULY
A complete LHC sector 3.3 km-long and cooled at –271°C is powered up for the first time.
Several thousands of amps circulate in the superconducting magnets installed in the tunnel. Members of the groups involved celebrated with champagne.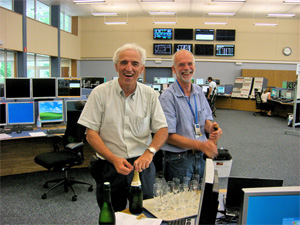 JULY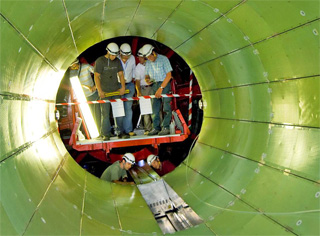 CMS installs the last of its 36 supermodules for the barrel of its electromagnetic calorimeter.
More than 60 000 lead-tungstate crystals, transparent like glass but heavier than iron, form the subdetector of the experiment.