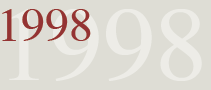 1998
DECEMBER
Four years after its start-up, the first test string of the LHC comes to the end of its operation.
Composed of prototypes, it made it possible to test and validate the various components and systems of the LHC.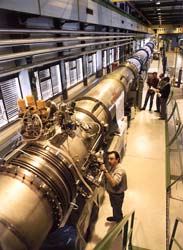 SEPTEMBER
LHCb is the fourth experiment approved for the LHC. The experiment will study the phenomenon known as CP violation, which would help to explain why matter dominates antimatter in the Universe.