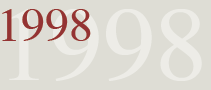 1998
AUGUST
The French government publishes a decree of public utility for the LHC, thus giving its final green light for the start of civil engineering work. The go-ahead is the result of an environmental impact study and a public information campaign.
The Swiss cantonal authorities had approved work on the Swiss territory at the beginning of the year.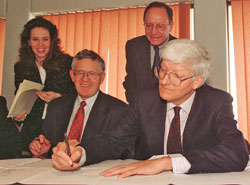 AUGUST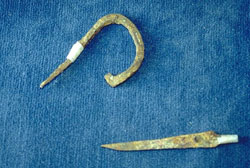 Civil engineering work for the CMS experiment starts.
Two broad shafts more than 60 metres deep and two large underground halls are to be excavated. Before work began, archaeological excavations unveiled Gallo-Roman vestiges.