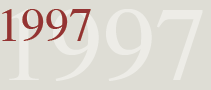 1997
DECEMBER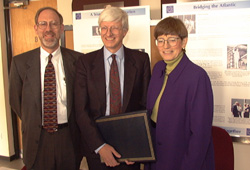 The United States signs an agreement to take part in the LHC, in particular by providing superconducting magnets for the accelerator.
About 750 American physicists are users of CERN today.
DECEMBER
The first prototype of the 15-metre dipole magnet, which will constitute the heart of the LHC, is delivered to CERN from the Italian institute INFN.
More than 1230 magnets of this type must equip the LHC.