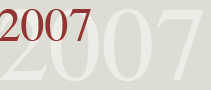 2007
FEBRUARY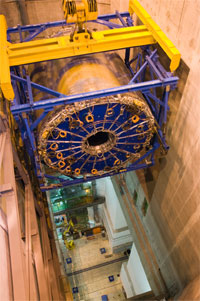 The ALICE time projection chamber is transported to the experimental cavern.
The gap between the structure and the shaft wall is only 10 centimetres!
FEBRUARY
The largest section of the CMS detector weighing as much as 5 jumbo jets (1920 tonnes) makes its dramatic descent into the experiment's cavern.
This marks the halfway point of the detector lowering process for the experiment.