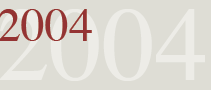 2004
OCTOBER
ATLAS begins the installation of its magnet system.
The first of eight huge coils of the toroid magnet is lowered into the cavern, followed by the barrel liquid-argon calorimeter with the central solenoid.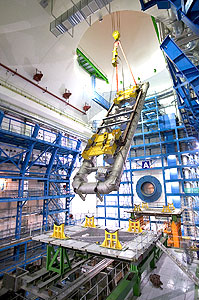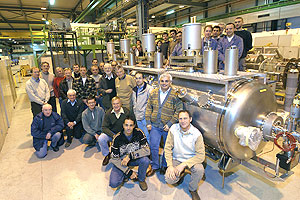 OCTOBER
The first LHC superconducting radio-frequency cavity modules passes its final test at full power. These modules carry an oscillating electric field that will accelerate protons around the LHC ring.
NOVEMBER
The LHCb magnet reaches its nominal magnetic field.