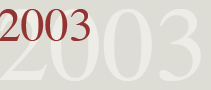 2003
JUNE
The immense cavern of the ATLAS experiment is inaugurated by the president of the Swiss Confederation.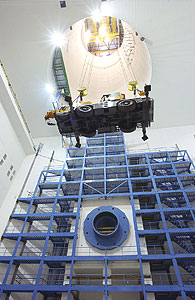 MAY
A record for backing up data on tapes is beaten with a rate transfer of 1.1 gigabytes per second over a period of several hours. That is equivalent to recording a whole film stored on DVD every four seconds.
JUNE
A data transfer record is set. One terabyte of data was sent more than 10 000 km from CERN to California in just over an hour, at a rate of 2.38 gigabits per second. This is equivalent to sending 200 DVD films a quarter of the way around the world in an hour.