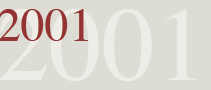 2001
JANUARY
The European DataGrid project (EDG) is launched two years after the idea was born in Annapolis, United States.
The project tests a networking infrastructure for the future computing grid. The Grid must connect tens of thousands of computers worldwide to serve scientific projects like the LHC.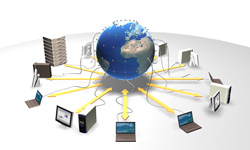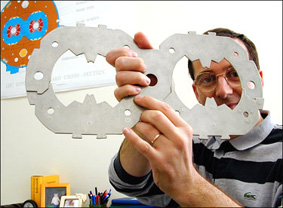 FEBRUARY
The production of the 12 million steel collars for the LHC main magnets starts. These collars ensure the mechanical rigidity of the magnets.