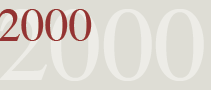 2000
NOVEMBER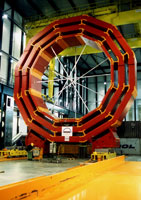 The first ring of the CMS magnet yoke, measuring 15 metres in diameter, is set up.
CMS consists of an immense solenoid surrounded by a steel yoke, in which all the detectors are inserted.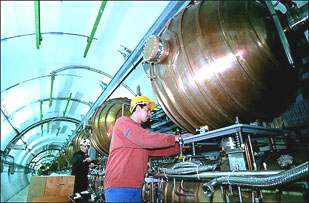 DECEMBER
The dismantling of CERN's large accelerator, LEP, begins. Forty thousand tonnes of material are to be evacuated.