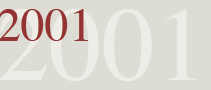 2001
JUNE
ALICE moves in! Collaborators start to prepare the cavern for the arrival of its detector.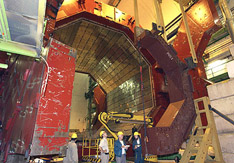 JUNE
The last of the 540 magnets intended for the transfer lines of the LHC are delivered. The transfer lines will transport beams from the SPS accelerator to the LHC.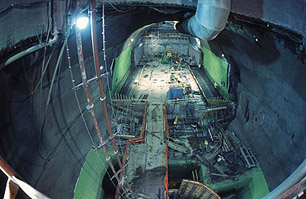 AUGUST
The first of the four large caverns specially built for the LHC is complete. The 62-metre long, 20-metre wide cavern will be used as a service hall for ATLAS.