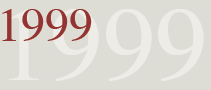 1999
JUNE
The tunneller, which must dig one of the transfer tunnels between the SPS and LHC accelerators, is delivered.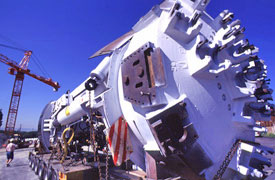 JUNE
Bulgaria becomes the 20th Member State of CERN.
AUGUST
Components of LHC detectors start to arrive.
ATLAS receives its first muon chamber from Greece and a module of the CMS forward calorimeter arrives from Russia.