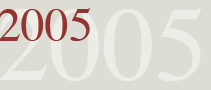 2005
MARCH
The LHC Computing Grid, which must meet enormous storage and data-processing needs, reaches more than 100 centres in 31 countries. It is the largest international scientific computing grid.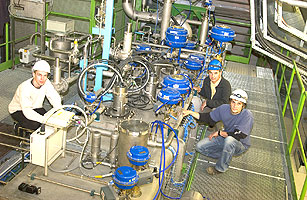 APRIL
A cryogenics unit cools to 1.8 kelvin (‑271.4°C) for the first time. This is the operating temperature of the LHC.
APRIL
A new step toward the Computing Grid: For 10 days, eight data-processing centres transfer a continuous data flow, with a medium flow of 600 megabytes a second. Five hundred terabytes are transferred, which would require 250 years with a connection of 512 kilobits a second.