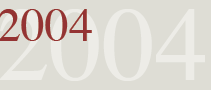 2004
MARCH
The coil of the LHCb magnet is entirely installed in the experimental cavern.
It is the first completed element of the detector in the experimental hall.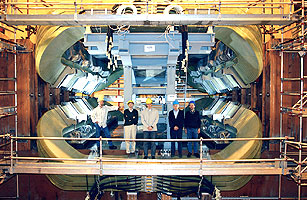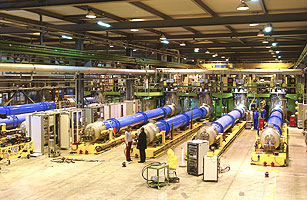 JUNE
The LHC magnet test facility is complete. Equipped with 12 test benches it must evaluate all the superconducting magnets at their operating temperature (‑271.3°C).
APRIL
The European project EGEE (Enabling Grids for E-sciencE) is launched. Co-ordinated by CERN and financed by the European Commission, it aims at setting up an infrastructure for a world computing grid for science.